Wellness Package "Weekend Package"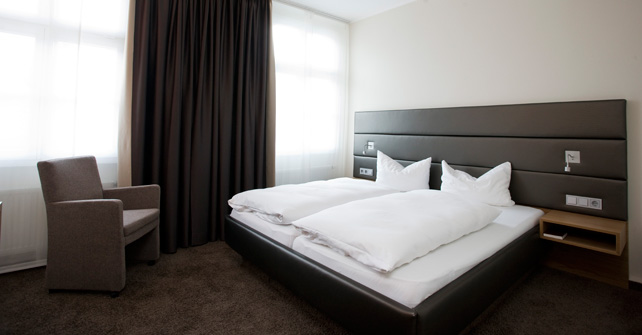 "Weekend Package" Short Vacation in the Bergisches Land
Enjoy two relaxing days. The first night starts with a three-course dinner in our "Gräfrather Klosterbräu." Sleep in, have a slow breakfast and enjoy the day. Shop in the Düsseldorf Königsallee or relax in our wellness area. Visit the Solinger Knife Museum or the Solinger Art Museum and finish the day in the "Gräfrather Klosterbräu" Restaurant.
2 nights in a comfortable double room
2x breakfast buffet
1x 3-course dinner in "Gräfrather Klosterbräu" on your day of arrival, including 1 mug of beer (17 oz)
free use of the sauna area
snug bathrobe in your room upon arrival
We are very pleased to also provide our packages in combination with a suite.
Please contact us.
Please make use of our contact form below to stay informed about relevant up-to-date packages.