"Museums"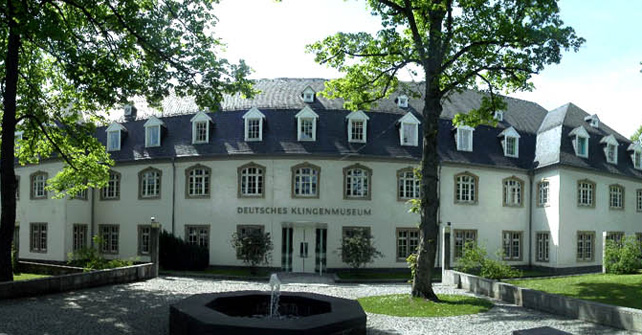 SOLINGEN ART MUSEUM
What was previously the Gräfrath city hall is now home to the art museum and preserves the art collection of Solingen city; there are around 10.000 art works, mostly from the region, of which more than 8.000 are graphical sheets. A further strength of the Museum lies in its presentation of contemporary art.
Wuppertaler Straße 160
42653 Solingen Gräfrath
Approx. 2 min. from the hotel by foot.
www.kunstmuseum-solingen.de/
KLINGENMUSEUM
The German Knife Museum is home to valuable collections of silverware, cutlery, and edged weapons from various eras and cultures as well as the Gräfrath church treasury, a relic of the monastic golden age. Exhibitions round off this experience nicely.
Klosterhof 4
42653 Solingen
9 min. by foot from the Hotel.
www.klingenmuseum.de