A WARM WELCOME TO HOTEL GRÄFRATHER HOF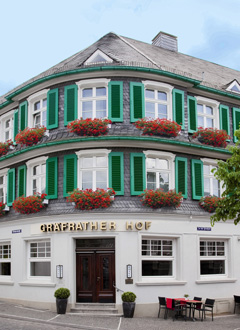 We provide you with modern ambiance characterized by creativity and good taste in the 4****S Hotel Gräfrather Hof, Hotel "Zur Post," and with the affiliated guest houses, situated at the historical Gräfrath marketplace.
The philosophy of the Gräfrather Hof is to make it as easy as possible for its guests to be comfortable. With warmth, friendliness, and competence we take responsibility for an extraordinary, carefree time.
NEWS HOTEL GRÄFRATHER HOF