"Sights"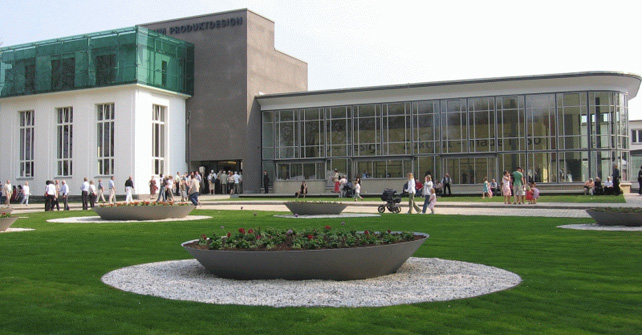 The Lighthouse
The former water tower of Gräfrath. From here one has a great view of the wider area. At 905 feet above sea level it is the highest spot in Solingen. Many events, associated with the tower theatrics, take place in the lighthouse.
Lützowstraße 340
42653 Solingen
Can be reached from the hotel by foot
www.lichtturm-dinnebier.de
Product Design Forum
The words "Made in Solingen" are a sign of innovation in product design all over the world. Since 2006 there is now, with the Product Design Forum in the former Solinger main train station which is being protected as a historical monument, a place where these qualities are made noticeable.
Solingen adds character to product design! The Product Design Forum has been held in the former main train station building that is protected as a historical monument since 2006. It came into existence in the context of the regional support program for 2006 and is supported by companies in the Bergisch economy, the Bergisch University in Wuppertal and the city of Solingen.
Bahnhofstraße 15
42651 Solingen
Approx. 3 miles from the hotel
www.forum-produktdesign.de