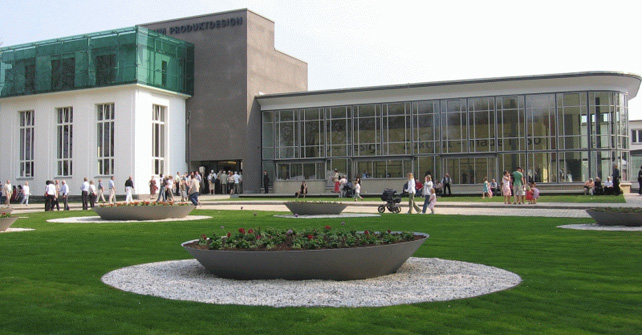 The Lighthouse
The for­mer water tower of Grä­f­rath. From here one has a gre­at view of the wider area. At 905 feet above sea level it is the hig­hest spot in Solin­gen. Many events, asso­cia­ted with the tower thea­trics, take place in the lighthouse.
Lüt­zow­stra­ße 340
42653 Solingen
Can be reached from the hotel by foot
www.lichtturm-dinnebier.de
Product Design Forum
The wor­ds ​"Made in Solin­gen" are a sign of inno­va­ti­on in pro­duct design all over the world. Sin­ce 2006 the­re is now, with the Pro­duct Design Forum in the for­mer Solin­ger main train sta­ti­on which is being pro­tec­ted as a his­to­ri­cal monu­ment, a place whe­re the­se qua­li­ties are made noticeable.
Solin­gen adds cha­rac­ter to pro­duct design! The Pro­duct Design Forum has been held in the for­mer main train sta­ti­on buil­ding that is pro­tec­ted as a his­to­ri­cal monu­ment sin­ce 2006. It came into exis­tence in the con­text of the regio­nal sup­port pro­gram for 2006 and is sup­por­ted by com­pa­nies in the Ber­gisch eco­no­my, the Ber­gisch Uni­ver­si­ty in Wup­per­tal and the city of Solingen.
Bahn­hof­stra­ße 15
42651 Solingen
Approx. 3 miles from the hotel
www.forum-produktdesign.de